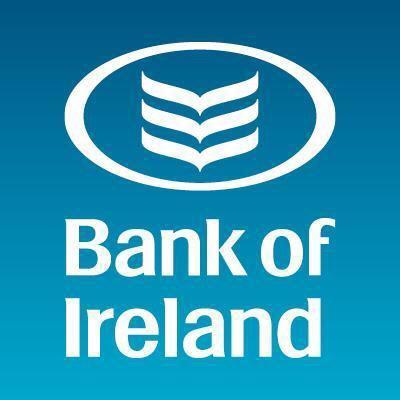 Bank of Ireland Leinster Cup Draws Season 2017-18
1.     Bank of Ireland Leinster Cup Competitions:
As part of our programme to offer level & size appropriate competitions to our member schools, we are pleased to announce that there are now eight Leinster Cup competitions on offer, four for 'A' size schools & four for 'B' size schools. All eight competitions nowgo to National level, giving our provincial winners an opportunity to take on the best of the rest of the country.
2.    
Preliminary Round Matches & Byes:
Many of the cup competitions require a number of Preliminary Round matches to be played. Preliminary Round matches are denoted by the placing of both teams in the First Round draw – these instances are clearly marked in RED. The first named team on the sheet is the home team for that match. If a BYEhas been given in any competition, it is notified in RED& a '1-0' score line has been entered so that the team advances to the next round of the draw.
If you are drawn in the Preliminary Round, please make contact asap with your opposition (both schools responsible for contact) & try your level best to play the game next week.
Likewise, if you are drawn in Round One, please keep an eye on your school sports calendar for the following week, so that you can arrange matches asap.
With competitions with large numbers of entrants, it is vital that games are played on time in order to meet National deadlines. National deadlines will be forwarded to all schools in October & will not be moved – so, play early, play often!
If the home schools pitch is unavailable, for whatever reason, then the game automatically switches to the away school. This applies to all cup & league matches.
Finally, all Cup Preliminary & First Round losers will be given the opportunity to participate in a Leinster Shield competition at that age group. Details of this competition will follow, once the Preliminary & First Rounds of each cup draw are completed.
3.     'B' Cup Eligibility Letters:
All schools/mentors who indicated a desire to play in a 'B' Cup competition have been notified of the need to provide an eligibilty letter, to be completed before the competition starts.
There are a significant number of these letters outstanding.
If we do not receive the required eligibility letters before close of business on Tuesday next, September 26th 2017, we will have no option but to remove the affected school/team from the competition, with no refund issued.
A link to the template letter is available by clicking here.
4.    
Dates for Matches:
The dates contained in the draw workbook are play-by dates.
Games should be completed on or before these dates to ensure that the respective competition runs smoothly & meets the National deadlines.
If you are experiencing genuine difficulties in arranging a fixture before the scheduled completion date, please inform the competition organiser with an explanation – e-mail is always the best.
5.    
Referees Appointments & Fees:
As previously notified, ALL referees appointments must be made via the relevant FAI Referees Observer/Allocations Officer for your region/county. A full list is available by clicking here.
Schools must NEVER APPOINT their own referees.
Schools must NEVER RETAIN or SEEK TO RETAIN match cards after the completion of a match – match cards must be in the possession of the match referee before the match commences.
A new referees fee agreement between the FAI & ISRS came into effect from 1st September 2015 – the deal lasts until 2018. As always, costs are shared between both teams. Fees for normal matches are:
Senior & Junior: €45 (€22.50 per school)
Minor: €31 (€15.50 per school)
First Year: €26 (€13 per school)
Referees may be entitled to mileage expenses depending on the distance travelled for matches & fees for cup semi-finals & finals will be based on payment of three officials.
6.    
Voluntary Competition Organisers:
Please remain in contact with our voluntary organisers at all times regarding arrangements – it is not their job to contact you for results – please have the courtesy to send on results immediately after the game ends, by text or e-mail.
7.    
Player Registration:
Further details will follow in separate e-mails dealing specifically with player registration.
8.    
Website & Social Media:
We have established Facebook & Twitter profiles to help promote the activities of the Association – please feel free to join either or both – click on the links to access the pages.
In addition, we launched a new website, http://faischools.ie, last season, which should be a one-stop shop for all FAI Schools related matters. The website is divided into National & Provincial sections, so please feel free to take a look. As always, our internet presence is only as good as the information we have, so please feel free to send in results, reports, news etc. & we will update as regularly as we can.
9.    
Fixtures, the Excel Workbook & Mentor Contact Details:
As with last season, the Bank of Ireland Leinster Cup draws are contained in an MS Excel Workbook, given below. All you need to do is to click on the document below, download & save the workbook to your computer/phone/tablet & click on the tab for the competition that you have entered to find your draw details. The Mentors Contacts List for potential opponents was attached to the fixtures e-mail in PDF format, rather than placing these details on the website.
That's all for now – any queries, please don't hesitate.
Declan