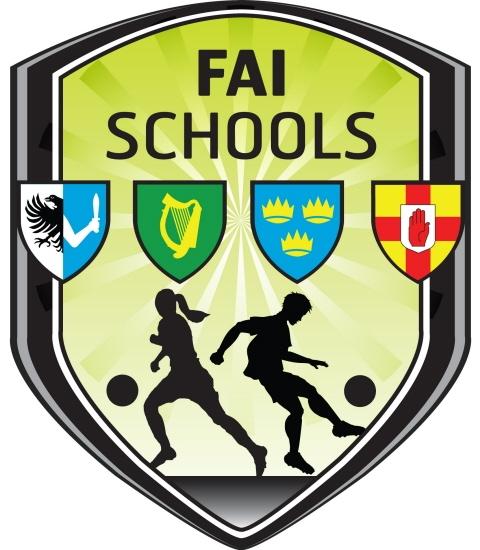 Nenagh Arena was the setting for the Post Primary Schools Futsal Finals on two separate days last week. The girls kicked off proceedings on Wednesday, 17 November while the boys entertained the crowds on Thursday, 18 November.
Both days provided some very high level futsal with many goals and some very exciting and close encounters in the early stages.
Christ King Girls' Secondary School and last year's Provincial Champions & All Ireland winners Causeway finished first and second in their respective group stages.
Tipperary's Colaiste Dun Iascaigh were very unlucky not to make the final having also performed very well throughout the day.
The final was a very close affair with Christ Kings Girls' SS emerging as champions having scored the only goal of the game.
The girls teams represented on the day comprised of St. Caimin's Community College, Shannon (Clare), Christ King Girls' Secondary School (Cork), Causeway Comprehensive (Kerry), St. Nessan's Community College (Limerick), Colaiste Dun Iascaigh, Cahir (Tipperary) and St. Angela's Ursuline Convent (Waterford).
The boys group was eagerly contested with all but three of the sixteen games played, decided by one goal or less.
Crescent comprehensive played some top class futsal with their display of speed and agility on the ball, their fluid passing and accuracy in front of goal, all leading to a winning combination. The Limerick school emerged as Champions against an impressive Mary Immaculate of Lisdoonvarna with the final score 3-1.
The boy's teams represented were Ashton School (Cork), Mary Immaculate Secondary School, Lisdoonvarna (Clare), Mercy Mounthawk School, Tralee (Kerry), Crescent College Comprehensive (Limerick) and Waterpark College (Waterford).
Both Christ King Girls' SS and Crescent Comprehensive progress to the National Finals which will be held on Tuesday, 7 December at Gormanston College. We wish the schools the very best of luck in their endeavours to be crowned All Ireland Champions.
The event which is part of the FAI's football in schools programme will be co-ordinated by National Development Officer for Schools, Mr. Ian Carry. For further information please contact Ian on 086 043 7686.
List of participating schools:
Clare (Boys) Mary Immaculate Secondary School, Lisdoonvarna
Clare (Girls) St. Caimin's Community College, Shannon
Cork (Boys) Ashton School, Blackrock Road, Cork
Cork (Girls) Christ King Girls SS, Turners Cross, Cork
Kerry (Boys) Mercy Mounthawk School, Tralee
Kerry (Girls) Causeway Comprehensive
Limerick (Boys) Crescent College Comprehensive
Limerick (Girls) St. Nessan's Community College
Tipperary (Boys) High School CBS, Clonmel
Tipperary (Girls) Colaiste Dun Iascaigh, Cahir
Waterford (Boys) Waterpark College
Waterford (Girls) St. Angela's Ursuline Convent, Waterford
GIRLS RESULTS
St. Nessan 0-3 Colaiste Dun Iascaigh
Christ King 3-0 St. Angela's
Causeway 1-0 St. Caimin's
St. Nessan 0-6 Christ King
St. Caimin's 1-4 Colaiste Dun Iascaigh
Causeway 3-0 St. Nessan
Causeway 1-1 Colaiste Dun Iascaigh
St. Nessan 3-1 St. Angela's
St. Caimin's 1-4 Christ King
Causeway 1-0 St. Angela's
Christ King 2-1 Colaiste Dun Iascaigh
St. Caimin's 1-1 St. Nessan
Causeway 0-0 Christ King
St. Caimin's 2-1 St. Angela's
Colaiste Dun Iascaigh 8-0 St. Angela's
GIRLS FINAL
Christ King Girls Secondary School, Cork 1-0 Causeway Comprehensive
BOYS RESULTS
Crescent Comprehensive 2-1 High School
Ashton School 1-0 Waterpark College
Mercy Mounthawk 1-1 Mary Immaculate
Crescent Comprehensive 2-1 Ashton School
Mary Immaculate 1-0 High School
Mercy Mounthawk 0-1 Crescent Comprehensive
Mercy Mounthawk 2-3 High School
Crescent Comprehensive 1-0 Waterpark College
Mary Immaculate 1-1 Ashton School
Mercy Mounthawk 1-0 Waterpark College
Ashton School 1-2 High School
Mary Immaculate 2-2 Crescent Comprehensive
Mercy Mounthawk 3-1 Ashton School
Mary Immaculate 3-1 Waterpark College
High School 2-2 Waterpark College
BOYS FINAL
Crescent College Comprehensive, Limerick 3-1 Mary Immaculate SS, Lisdoonvarna
END