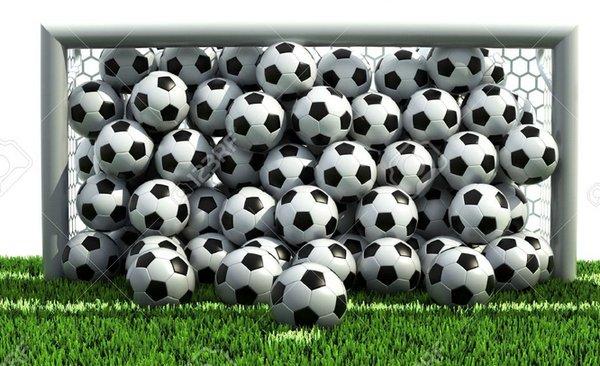 Ursuline College make Cup Final in fine style
Bank of Ireland FAI Schools First Year Girls National Cup Semi Final
Thursday, April 28, 2016
Ursuline College, Sligo 6-0 St. Caimin's Community School, Shannon
Laura Oates (2, 22), Helen Monaghan (4, 18, 25), Cathy Harrison (43)
URSULINE COLLEGE made short work of their opponents at Athlone Town Stadium this afternoon as they secured a safe passage to the National Cup Final following their demolition of St. Caimin's Community School.
The Shannon side were stunned by the Sligo ladies in the first period but to their credit Richard Grimes' crew kept the score line to a minimum in the second period with a sterling defensive performance.
Helen Monaghan bagged a hat-trick for herself just before the interval ensuring the match ball following the game. The youngster will relish the opportunity to showcase her talents at the Cup Final which is scheduled for Wednesday, May 18 against a much fancied Scoil Mhuire SS, Buncrana. The Ulster contingency had a hard fought encounter with Athlone Community College on Tuesday last in the Showgrounds, Sligo Rovers. A Grace McColgan goal ensured their slender 1-0 victory to this year's Cup Final.
Laura Oates opened the scoring for Cullinan's team with a peach of a goal to slice the Shannon defence open with only two minutes on the clock. Helen Monaghan popped up to double this lead two minutes later in similar fashion.
Sligo substitute Sophie McGoldrick was only on the park three minutes when she slashed a wicked shot from the right wing which smashed the post much to the relief of netminder Aimee Holloway who was trying her best between the posts.
The onslaught continued as Laura Oates converted for a fourth on 22 minutes. Monaghan with Sligo's fifth on 25 minutes.
Both squads used their bench most effectively in the second half with a multitude of substitutions on the roll on/off system. It wasn't until seven minutes from time that Cathy Harrison slotted home Sligo's sixth of the afternoon.
A good day at the office for Ursuline's who were impressive throughout the campaign. It should make for a wonderful finale to this season for the Connacht Champions. Can they go one step further now and defeat Ulster kingpins Scoil Mhuire SS, Buncrana. No doubt the final preparations will be made while they await the May 18 deadline.
URSULINE COLLEGE, SLIGO: Megan Byrne, Emma Corcoran, Alannah Gallagher, Orla Carty, Shona Dalton, Aoife McLaughlin, Sarah Gillen, Sophie McDonagh (Captain), Helen Monaghan, Cathy Harrison, Laura Oates
SUBS: Sophie McGoldrick on for Harrison (19), Eden Rooney for Gallagher (HT), Emma Shanley for Corcoran (34), Ingrid Sheils for Oates (HT), Sandra Bladcez for Gillen (36)
TEACHER: Deirdre Cullinan ASSISTANTS: Darragh Healy & Laura McGinn
ST. CAIMIN'S COMMUNITY SCHOOL, SHANNON: Aimee Halloway, Ella Maxwell, Sophie McCoy Dalziel, Katie Nolan, Chloe O'Dea Scott, Alan Slaoire, Rosie Young (Captain), Amy Waters, Jessica Williams, Ciara Lysaght, Lauren Cuneen
SUBS: Cliona Murphy for McCoy Daziel (HT), Jodie Arthurs, Mia Cullinan for Murphy (42), Rose Mary Mundy, Alannah Mullins Kearney, Aoibheann Begley for Halloway (HT)
TEACHER: Richard Grimes
REFEREE:  Trevor Moloney (Midlands)